Super Crispy Baked Parmesan Chicken Tenders breaded in Italian breadcrumbs and Parmesan cheese. A quick and easy 30 minute weeknight meal everyone will love!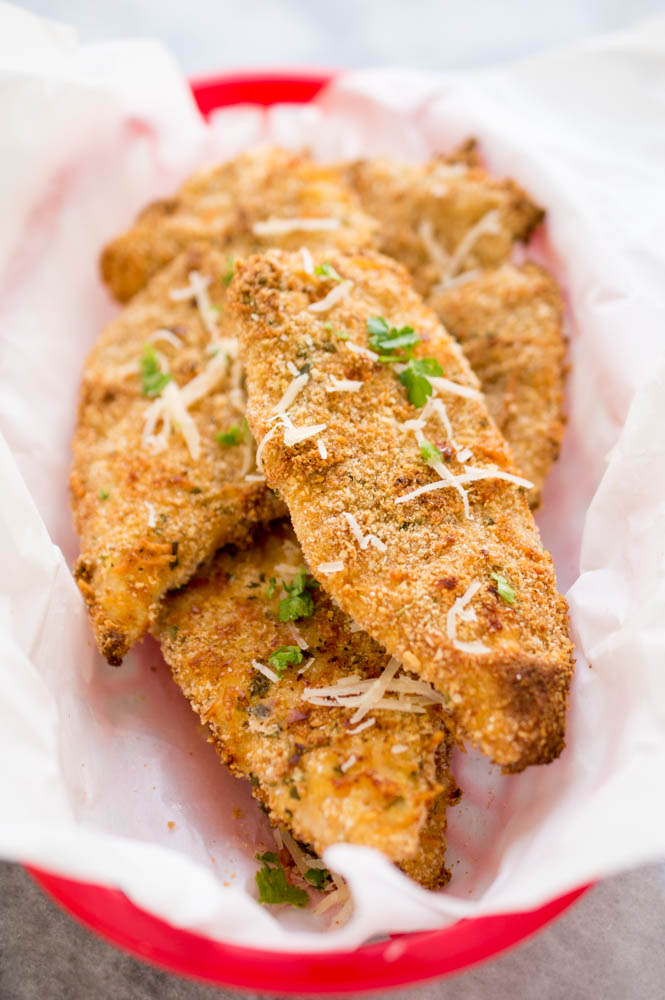 I like my chicken extra extra crispy. Most of the time that requires deep frying them in oil. While fried chicken tenders are good they aren't exactly great to eat ALL the time. I decided to make my favorite chicken tenders in the oven instead of deep fried in oil.
The outside of the chicken tenders are crunchy and golden brown. The inside is juicy and tender. These Crispy Parmesan chicken tenders taste just like fried chicken without all of the calories! At first glance it's hard to tell these chicken tenders are baked and not fried.
They are a quick and easy weeknight meal. Great for kids and adults alike. Who said healthy food can't taste good??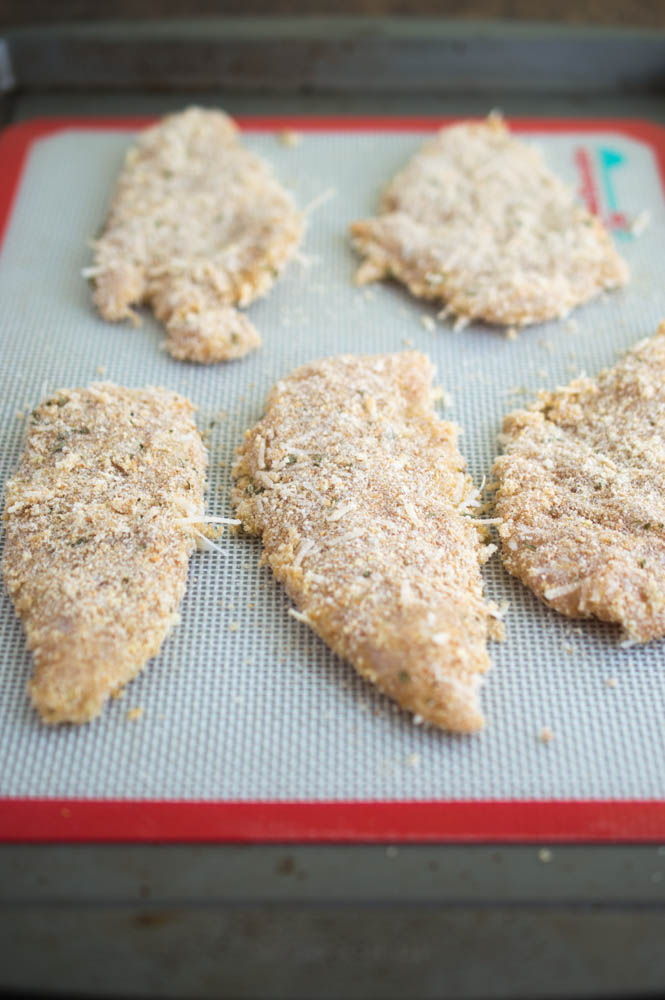 These Crispy Baked Parmesan Chicken Tenders are perfect for a quick weeknight meal or as a snack / appetizer for game day.
I added an extra sprinkle of Parmesan cheese and fresh parsley on top of the chicken after it gets out of the oven. I love to serve this chicken alongside marinara sauce or ranch dressing.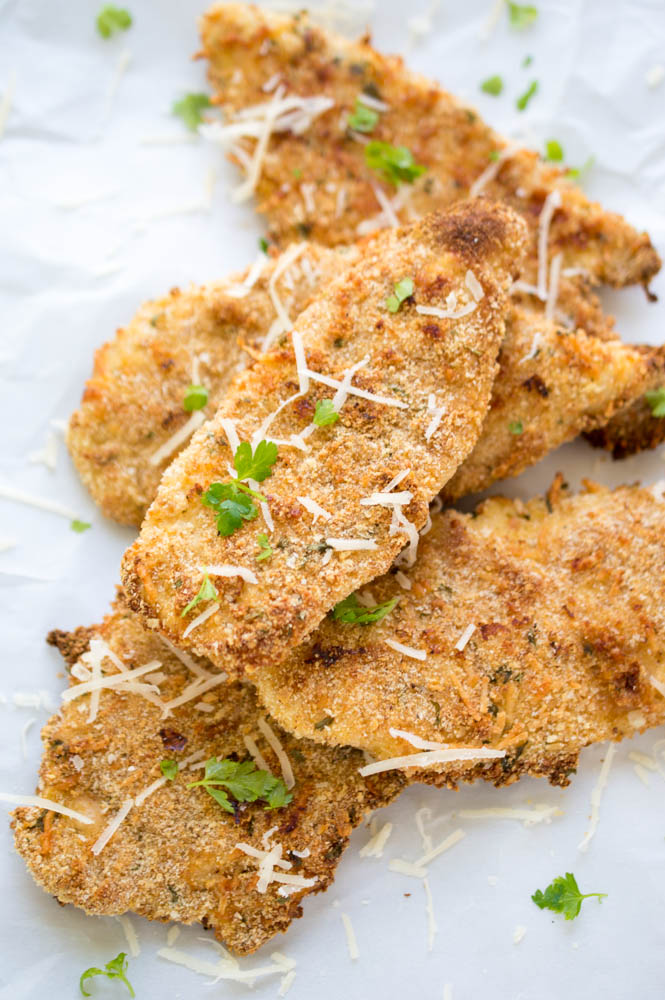 The secret to these chicken tenders is the Parmesan cheese mixed in with the breadcrumbs. The cheese gets crispy and caramelized in the oven.…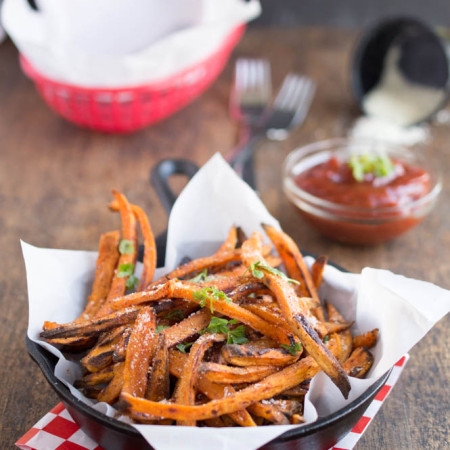 Baked Sweet Potato Fries With Spicy Ketchup. These are fries you can feel good about eating! Warning: These sweet potato fries are addictive. It is highly recommend you double or triple this recipe to have plenty of sweet potato fries to share! These Sweet Potato Fries are savory, sweet with a hint of spice. Topped with…