Asian Style Chicken Meatballs. Baked and tossed in a sweet and spicy Asian sauce. Serve as an appetizer or add rice to make it a meal.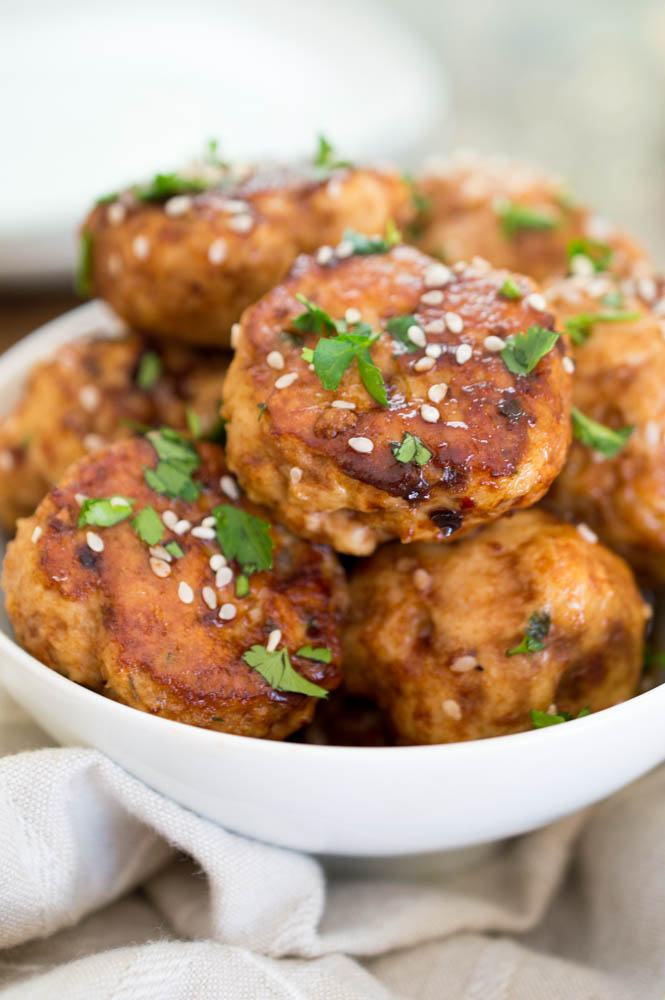 Who doesn't love meatballs? They are easy to make, versatile and can be made in advance and frozen for quick weeknight meals.
These Asian Style Chicken Meatballs are smothered in a sweet and spicy Asian inspired sauce. The sauce is made up of of soy sauce, honey, sriracha, rice wine vinegar and sesame oil.
This is a perfect make ahead appetizer or dinner. Make the meatballs in advance and freeze any leftovers. Make the sauce when the meatballs are reheating in the oven and serve! How easy is that? You can also toss them in the sauce and throw in a crock pot to keep warm.
Serve as an appetizer or as a meal with some sticky white rice or vegetable fried rice. One of my favorite ways to serve these meatballs are as lettuce wraps with some julienne veggies. Delicious!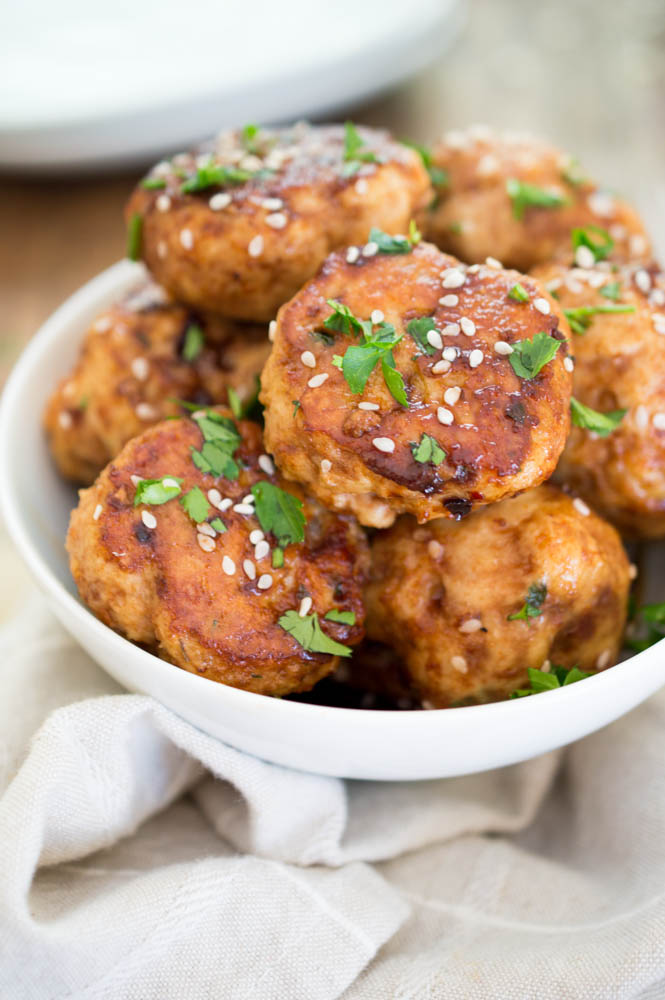 These saucy meatballs are sweet and spicy thanks to the honey and sriracha in the sauce. Serve any extra sauce in a ramekin for dipping.
Garnish with extra sesame seeds and fresh chopped parsley.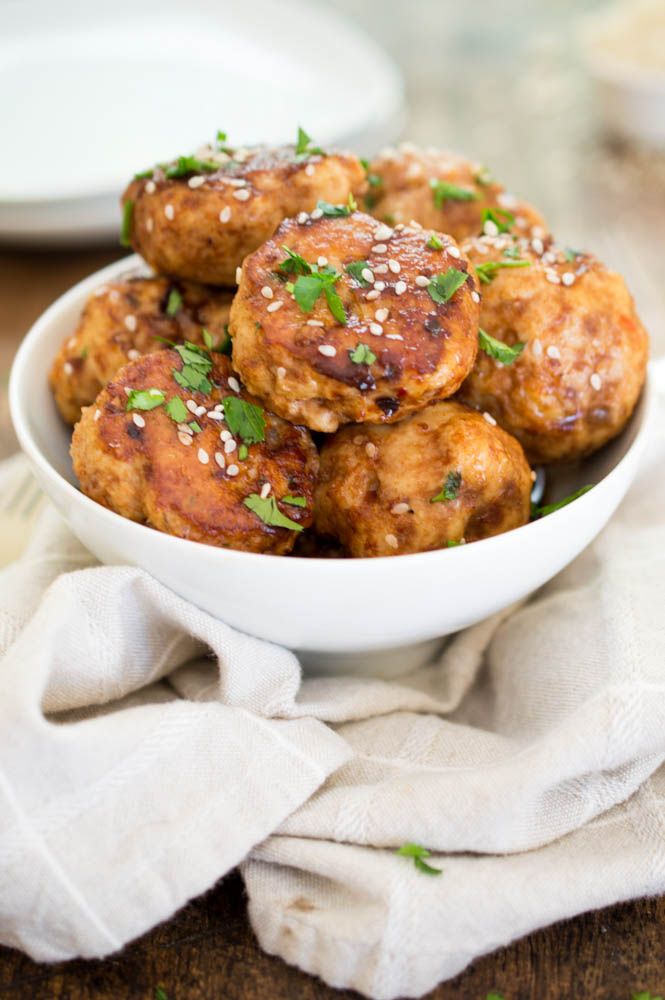 To make the meatballs, combine ground turkey, bread crumbs, garlic, onion, egg, salt, pepper, and crushed red pepper. Mix until combined. Do not over mix.
If your not a fan of ground chicken you can always use pork, beef,  turkey or a combination of the three.
These juicy tender chicken meatballs are cooked only in the oven. No sauteing or deep frying here….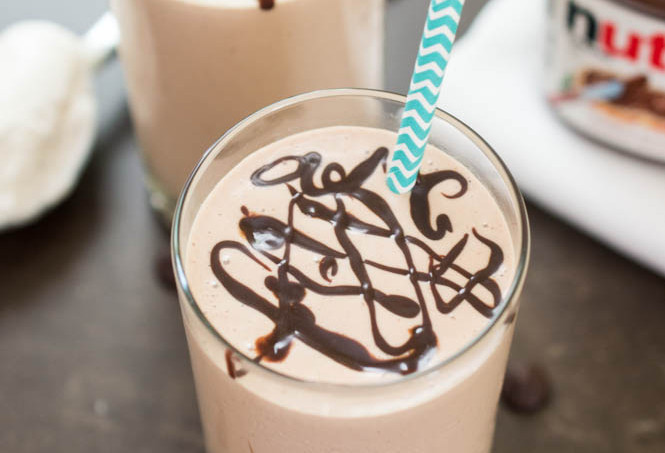 4 ingredient Creamy Peanut Butter & Nutella Milkshake. Takes less than 5 minutes to make! Is there a combination better than Chocolate and Peanut Butter? I think not. Peanut Butter and Nutella go so well together. Especially in a milkshake. … [Read More...]