Colorful Spiked Berry Lemonade made with fresh strawberries, blueberries and mint. Vodka and triple sec are added for a delicious spin on the traditional lemonade!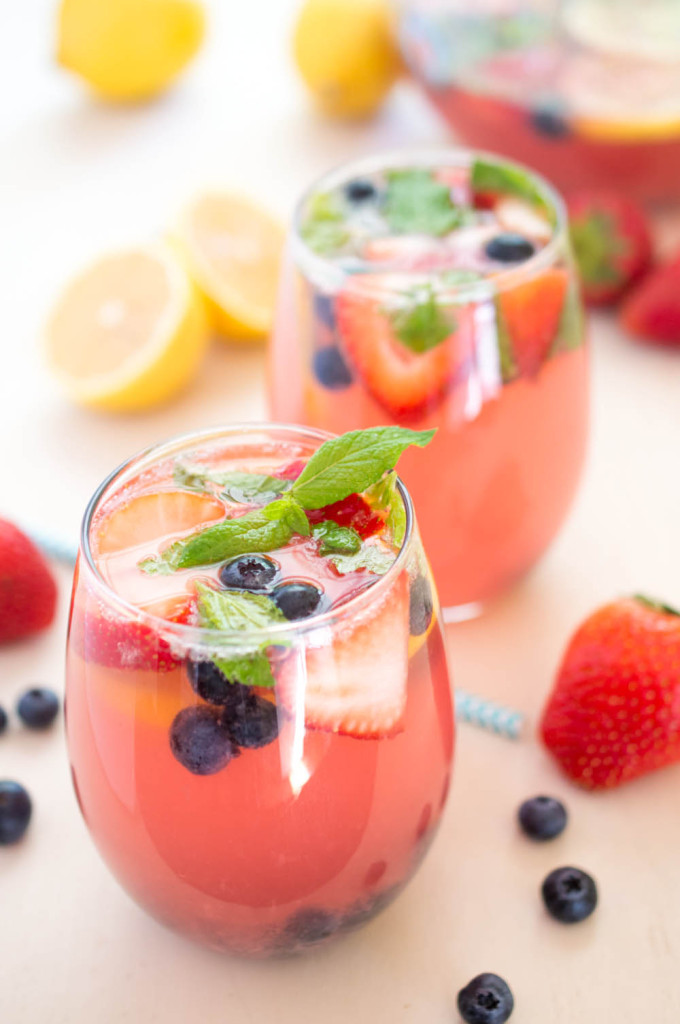 Even though summer is officially over I still like to drink lemonade year round. It is crisp, light, and refreshing.
There is nothing easier than making your own lemonade at home. Lemonade only requires 3 simple ingredients that you most likely will have on hand. I decided to spruce up my old fashioned lemonade recipe with some fresh berries and alcohol. I top each glass with sparkling water and garnish with extra lemon slices.
The best part of this drink is eating the berries soaked in the lemonade and vodka at the bottom of your glass.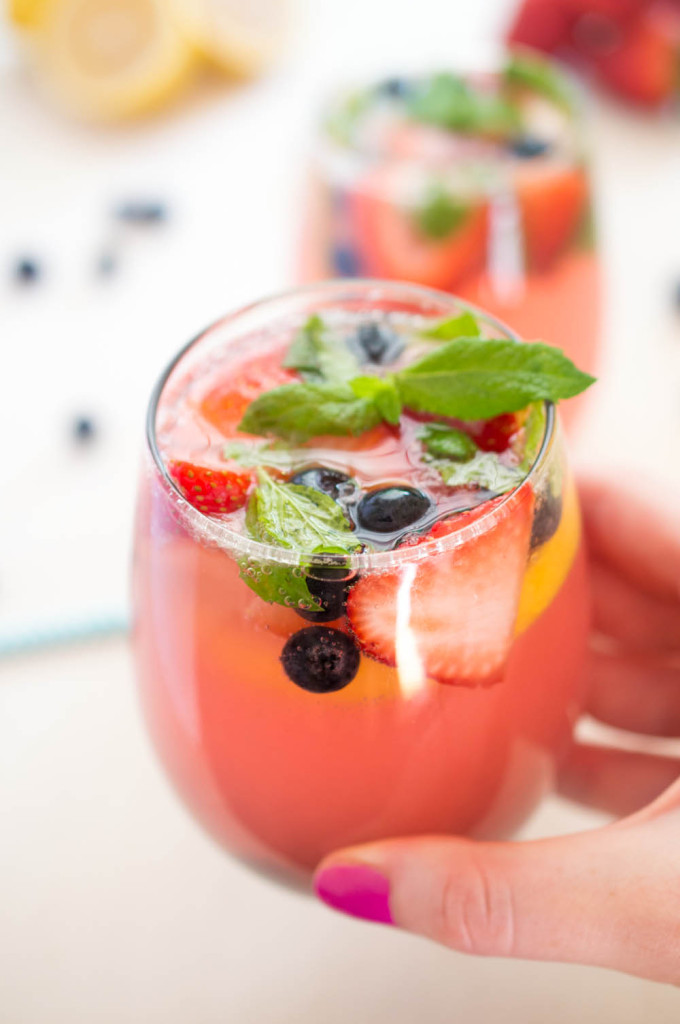 This Spiked Berry Lemonade starts off with a simple syrup. The purpose of the simple syrup is to sweeten the lemonade throughout. Adding sugar directly to the lemonade with cause the sugar to sink right to the bottom.
To make the simple syrup, boil water and sugar over medium high heat. Boil until the sugar dissolves completely. 
The toughest part of this recipe is waiting for the syrup to cool. I end up taking the simple syrup out of the saucepan and into another container to cool faster. I also place the container in the freezer for a couple of minutes to speed up the process. Make sure the liquid is cool to the touch. We don't want warm lemonade!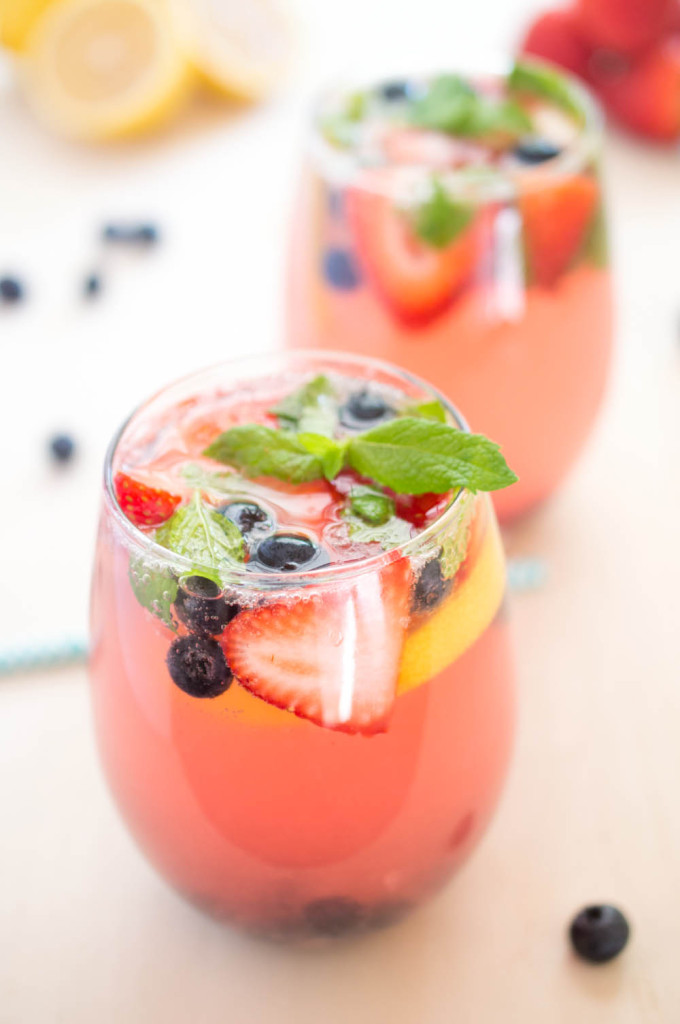 This Spiked Berry Lemonade is not too sweet or too tart. It is the perfect balance of sweet and sour.
You can always make this drink non-alcoholic and skip on the vodka and triple sec. This lemonade tastes just as good without alcohol.
For a twist add basil instead of mint. Basil and blueberries go great together!…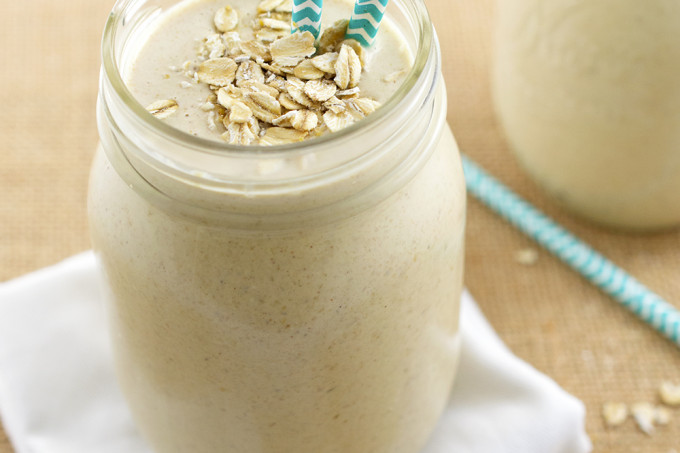 Thick and creamy Peanut Butter Oatmeal Smoothie loaded with creamy peanut butter, old fashioned oats, bananas and vanilla soy milk. Smoothies that are healthy AND taste good are the best! One's that require a spoon instead of a straw are even … [Read More...]