A Large Triple Chocolate Brownie for Two made with Nutella and double the amount of dark chocolate morsels. Serve a la mode with ice cream!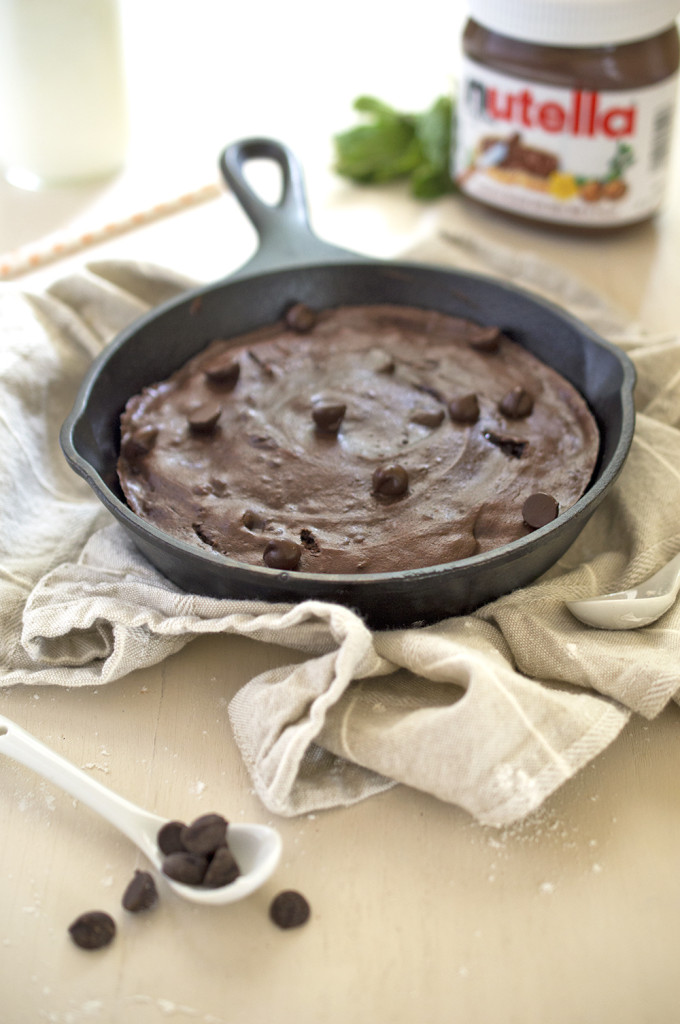 It all started with my single serve chocolate chip mug cookie. I realized how easy it was to make some of my favorite desserts in such little time. I wanted a chocolate brownie with minimal effort. No double broilers, no long cooking times, and no mixers.
This time I skipped the microwave and went straight to the oven. I wanted as close to a regular brownie as possible without all of the extra leftover servings. I knew the oven would give me the perfect texture I wanted with shorter cooking times. 
My Triple Chocolate Brownie will serve two perfectly or one very hungry person. I have eaten this whole brownie by myself I won't judge.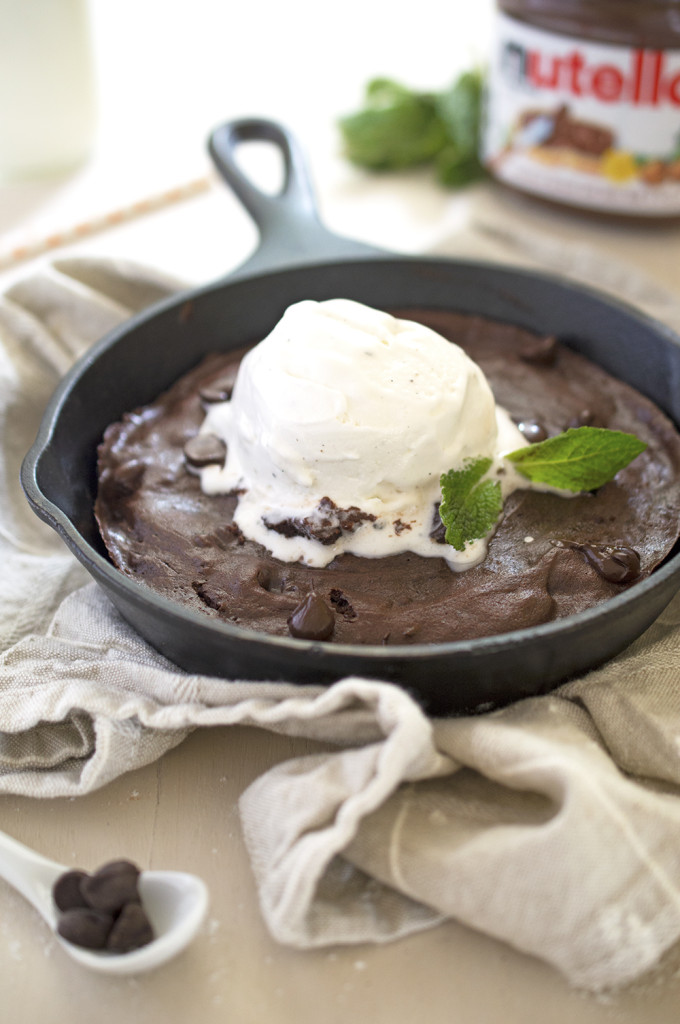 This brownie is made with dark chocolate morsels and Nutella. I melted chocolate morsels for our batter to get a fudgy brownie. I then add more dark chocolate morsels at the end. I pour half of the batter in the pan and add a scoop of Nutella in the center. You can smear it around or even mix it in the batter if you like. I prefer the gooey nutella suprise in the center. I top with the other half of the batter and plop it in the oven.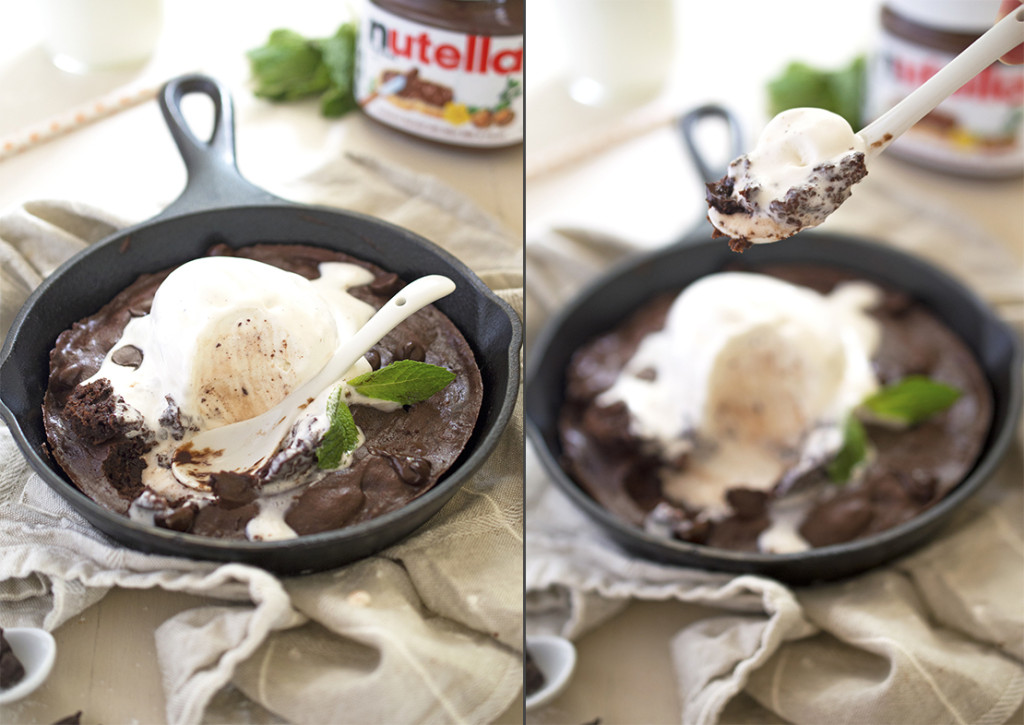 The best thing about this brownie is it does not take long to cook. Typically a large batch of brownies takes 30-40 minutes at least. Our brownie takes 15 minutes tops! In the time you clean up you will be sitting down to eat your brownie.…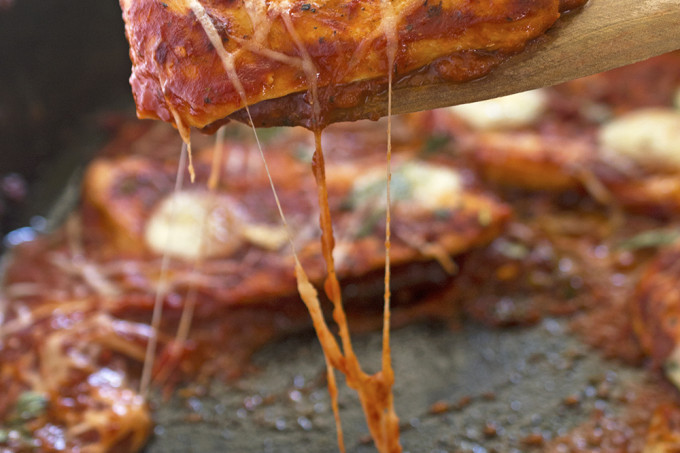 A simple One Pan Italian Chicken Skillet that can be made in less that 15 minutes! A simple dish can taste so good. Especially a one pot dinner. Easy dinner. Easy clean up. Just how I like it.  This dish takes only 15 minutes to make start to … [Read More...]